Description
GRIP Hand Wrap is available clear and black and in two specifications.  The lightweight dispenser features easy-tension, easy wrap changeover and a skid plate.
Reduce Cost
With a higher load retention and excellent puncture resistance GRIP will bring down product damage costs
Improve Health & Safety
The dispenser reduces effort for the operator, removes friction burns and eliminates the need to bend down low to apply hand wrap
Increase Productivity
Fast roll change over and much of application will drive productivity up
BOOK FREE SAMPLE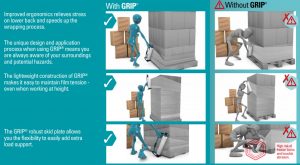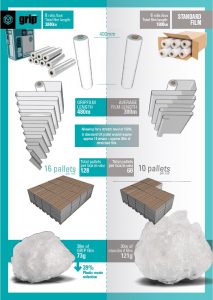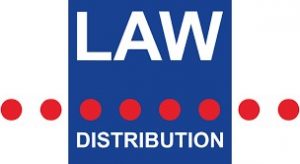 CUSTOMER TESTIMONIAL:
'We at Law Distribution Ltd. work closely with our colleagues at Plus Packaging to ensure we have the best products for our customers needs and requirements. This long association with Plus Packaging has enabled us to trial a new product for hand wrapping called GRIP. This product after trialing and assessment has proven to be a great success.
We have made a 12.5% saving on costs, lowered our carbon footprint, have ergonomically improved the hand wrapping procedure with the very well designed applicators, enabling a tight wrap that improves presentation and has also had the additional benefit of improving the stability of hand wrapped palletised goods in transit. 
This has therefore been a win win situation for our Company and we thank Plus Packaging for introducing this new product along side the many other products they supply.'
Mike Harvey – Consultant, Law Distribution